Gas Station Security Cameras
Different than other gas station CCTV camera systems
Our CCTV camera systems are specially designed and fine tuned for gas station video surveillance. It can capture license plate numbers from a wide angle in both day and night. Please contact us to find out how our system could help your business.
Get unparalleled image detail with our HD CCTV camera system
Secure clear video footage with our surveillance system. You can capture every license plate number and car details in high definition.
Upgrading?
We can upgrade any older CCTV systems to High Definition in a very cost effective way. Ask us to learn more today.
See your security cameras from anywhere
With our IP based network system, you can monitor your surveillance cameras from any of your Internet connected device such as smart phone, laptop, tablet and PC. Take advantage of our remote viewing system and save your time and money!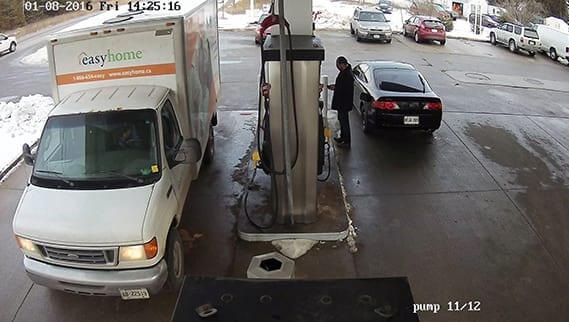 Choose Digital vision Security:
High quality equipment, affordable rates
Peace of mind for you and your family
Reduce loss / theft / vandalism / insurance claims
Provide award winning support
We are bonded and insured
Proudly Canadian
Call today to book a hands on, informative demo in our showroom!